Company Profile
The process of industrialisation has turned Fr. Petersen Maskinfabrik from a small village workshop into a large, modern enterprise with significant export activities.
Despite the changes, Petersen has yet retained its unshakable faith in the fundamental traditions of the old brick craftsmanship. For several decades Petersen has been specialising in modern production methods, in particular with regard to the manufacture of soft mud bricks. These methods have been further improved and transferred to markets with different brick making traditions.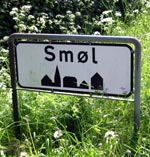 Close involvement in the specific problems of the surrounding brickworks provides a constant source of inspiration to untraditional solutions and contributes to Petersen's high degree of innovation and exceptional flexibility.
Fr. Petersen Maskinfabrik A/S is sited in a typical Danish glacial landscape, which is particularly rich in moraine deposits. The raw materials used in bricks are also found here, which is the reason why brick production has played such an important role in the history of the area.
Fr. Petersen has literally grown up with the numerous brickworks that are located along Flensborg Fjord, and Petersen has been an important partner in the rapid industrialisation of brick manufacture during the 20th century. As a result, Fr. Petersen is now regarded as one of the pioneers within the brick making industry.
History

In 1924 Friedrich Petersen took over a machine workshop from his two brothers and started the production of machines to the brick manufacturing industry. On that time there were 30 – 35 brick works located around Nybøl Nor. After his death in 1969, his son Christian Frederik Petersen took over the company. Under his management the factory expanded several times. In 1975 Christian Fr. Petersen died at an early age of 39 years.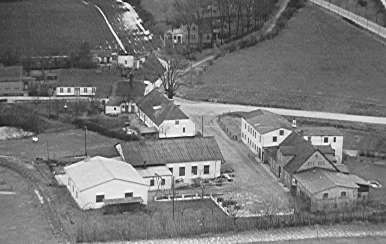 His widow carried the company on until 1978, where a group of brick works took possession of the company, and established "Fr. Petersen Maskinfabrik af 1978 A/S". In 1992 the share capital was expanded, and the company Händle GmbH in Germany joined as shareholder. In 2009 Händle sold there share back to the company and the company De Boer Machines Nederland B.V. took over the share majority.